Public Liability Insurance
Protect your Business from Third Party Liability Claims
Picture is for illustration purposes only
Public Liability Insurance
Protect your Business from Third Party Liability Claims
Protect the Liabilities of your Business
Depending on the type of business, public liability could be a contractual requirement. In some instances, it needs to be in place before commencing work such as renovation or construction for commercial and private properties.
Without insurance against legal liabilities to the public, it may cause costly interruptions to your business. For businesses that carry significant risks such as manufacturing, repair works, or where work needs to be done outside of business premises, this is definitely crucial.
Accidents happen from time to time, but they do not need to hurt your business. Public Liability Insurance can help protect your businesses against interruptions such as by covering the legal expenses made by any claimant against you.
Unexpected workplace accidents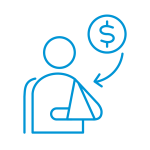 Compensation for bodily injuries of 3rd parties
Compensation for property damages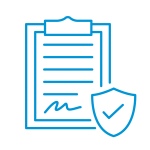 Focus on your business knowing you are well-protected
There are no laws that require companies to have Public Liability (PL) insurance in Singapore. This means that if someone were injured on your property and successfully sued you, it would be up to the courts to decide how much compensation they should receive.
Insurance helps safeguard your business against such legal liabilities. Being a considerable inconvenience, high premiums and unexpected lawsuits are the last things you would want.
As a business owner, we understand you would want the most out of your insurance policy. g&m provides a tailored approach to insurance by comparing policies across some of the largest insurance companies and effectively sourcing the best policies suited to your business needs.
Focus on your business while we protect it. Ensure the best protection by consulting with us today.
Contact Us and get your Business Protected
Frequently Asked Questions About Public Liability Insurance In Singapore