Focus on protecting your employees
so they can better focus on your business
Focus on protecting your employees so they can better focus on your business
Continued Care for Employees
Working from home is expected to stay as the new normal. As work arrangements evolve, employee needs are also shifting.
While businesses may have adapted to stay connected digitally, working from home gives rise to new risks such as stress disorders from environmental change and health issues due to inadequate home office environments.
Help your employees stay protected with Work from Home Insurance.
Helps cover mental health consultation for diagnosis of stress disorders while working from home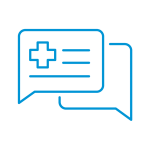 Covers consultation and treatment for health issues linked to the home workspace
Covers accidents occurred outside for employees that need to work away from their residence or while they are on the move
Helps cover serious accidents that occur at home
Selecting the Right Policy for Yourself
At g&m, we represent YOU, the client. If you are unsure about what policies are available, speak with us and
let us help you source for the most suitable quote based on your needs.
*Terms and conditions apply
Frequently Asked Questions For Work From Home Insurance In Singapore