Insurance Made
for Trendsetters
Protect your latest Tesla with Us
Picture is for illustration purposes only
Insurance Made for Trendsetters
Protect your latest Tesla with Us
Ensure the Best Protection for your Tesla
Ensure the Best Protection for your Tesla
The future of electric vehicles is here.
We know how exciting it is to get your hands on the latest Tesla.
As a broker, we'll help YOU get the best deal for your Tesla Insurance.
Speak to us for competitive premiums AND great coverage.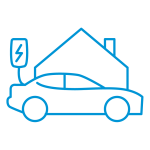 Cover your Charger
Claim for damages to your Cable and Wall Box
Free NCD Protector**
Protect your No Claims Discount on the next renewal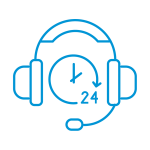 24/7 Accident Response
On-site assistance within 20mins
to help file the accident report
Valet Service Extension
Covers loss or damage occurred during Valet Services
Loss of Use Compensation
$50 per day for up to 5 days
As a broker, we specialize in finding the best coverage based on YOUR needs.
Protect your latest Tesla with us.
Tell us More and Get a Quote
Tell us More and Get a Quote
*Terms and conditions apply
** Applicable only for Policyholders with 30% NCD and above
Frequently Asked Questions For Tesla / Electric Vehicle Insurance In Singapore
This depends. An Electric Vehicle or Tesla might cost more to insure than a normal car's insurance. Generally, expensive cars cost more to insure, so it depends on which car you're making the comparison to.
This could vary from $900 all the way to $4,000. Ultimately, it depends on the model of your electric vehicle, and your level of coverage. If you have a No Claim Discount (NCD), your electric vehicle's insurance would be a lot cheaper. Additionally, the amount of coverage you are going for such as whether it's covering only third-party accidents, fire and theft or comprehensive coverage would make a difference.
Yes, insurance is also compulsory for Tesla and Electric Vehicles in Singapore. Just like any other cars in Singapore, this is to ensure if you hit any public or private property with your car, the cost to replace these items are being insured.