What you need to know to prepare yourself for Electric Car Ownership
A new, new normal is here.
In a recent survey we ran, approximately 70% of people mentioned that they might consider buying an electric car.
Tesla continues to appeal to the early adopters and is now perceived as the key electric car brand. With Tesla delivering cars into Singapore, we have hit a key milestone on our path to a greener future.
Read on to find out what you need to know to prepare yourself for electric car ownership.
Get Rewarded for Switching
As Singapore plans to phase out internal combustion engine (ICE) vehicles by 2040, the government is incentivising hard to encourage adoption of electric cars.
If you are looking to make the switch to Tesla or other EVs soon, you'll be glad to hear that the government provides attractive rebates on the Additional Registration Fee (ARF).
For example, a Standard Range Tesla Model 3 can currently obtain the following rebates:
Furthermore, from 1 January 2022, road tax brackets of 30-90kW and 90-230kW will be merged. This reduces tax amounts for the 90-230kW bracket by up to 34%. For the Standard Range Tesla Model 3 (225kW), this means that road tax will be reduced from $2,300 to $1,500.
You may refer to LTA's official release here for more information on government incentives.
Say you've reaped the rewards and got an EV – Where can you charge it?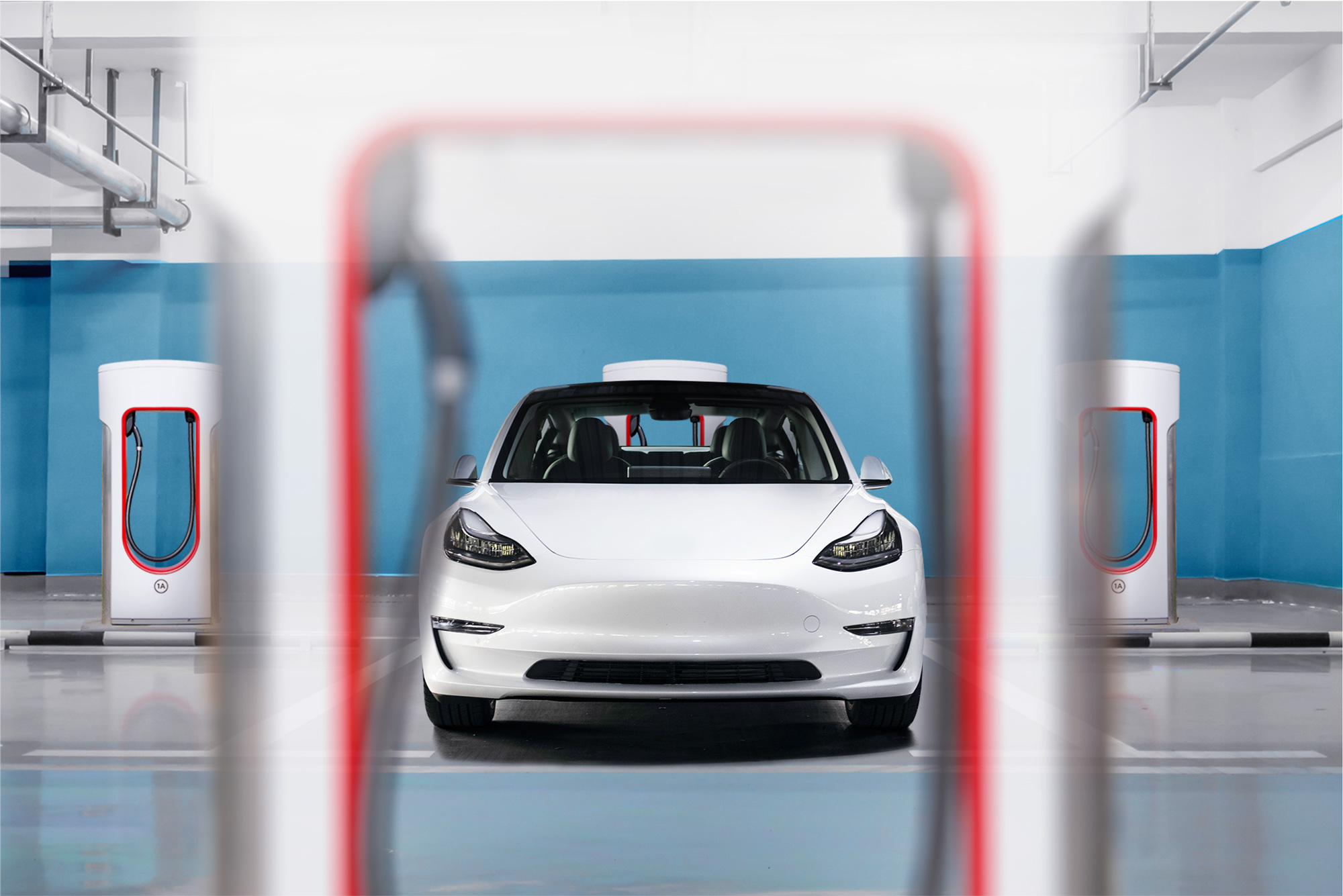 In general, EVs can be charged at third-party stations such as SP Group's public charging network or the Shell Recharge stations at selected Shell kiosks. Mobile Apps like SP Utilities, Greenlots and PlugShare can easily help locate these charging stations near you.
For Tesla owners, your vehicle is compatible with both AC Type 2 and CCS2 DC fast charging stations, which have both been deployed by the above companies. If you own a landed property, you can also install Tesla's wall chargers to create a personal charging station. Tesla is also starting to install their Superchargers in Singapore, such as those at Orchard Central.
More Charging Ahead
Charging Infrastructure is well on its way. To phase out ICE vehicles by 2040, the government has tripled its original target of setting up 28,000 charging points to 60,000 by 2030 – 40,000 in public carparks and 20,000 in private premises.
In addition, Elon Musk has also announced that Tesla's Superchargers will eventually be made available to charge EVs from other manufacturers as well.
How to Protect your Tesla?
With the influx of e-vehicles, insurers have started to offer insurance for electric vehicles. To ensure you secure the most suitable insurance policy for your vehicle, be sure to conduct research on what is out there first.
As a leading insurance broker in Singapore, g&m has also started to help insure Tesla cars. We are proud to have insured the first car that Tesla had delivered to Singapore.
Being one of the top providers for motor insurance, you can trust us to ensure the best protection for your Tesla. Based on our research, you can get your Tesla insured from as low as $1290 per year*. If you opt for an instalment plan, this means that it works out to as low as $107 per month*.
*Terms and conditions apply
** Applicable only for Policyholders with 30% NCD and above